Italian Company Formation – Company Formation in Italy
Benefits of Italian company formation
Diverse business network, excellent strategic location
The eighth largest economic power in the world
Italy ranks second in Europe in various areas of production
Processes that can be performed online
Quick administration
No special permit required since 2006 (unless it is a state monopoly)
Personal tax exemption (up to a maximum of € 65,000 per year in revenue)
Large amounts of aid for start-ups
With an initial capital of up to EUR 1
Possibility to open an account on favorable terms
Account opening can also be done online
Entrepreneurs from EU Member States do not need to request a separate document
So, starting a business in Italy in just a day – it's possible with us!
1) Choose the type of business that suits you best, taking into account the type of activity you want to carry out and assess its complexity, the financial framework available (eg required minimum initial capital) and other factors (eg. structure, number of members).
2) Choose a registered office and name for your business, check that the name you choose is still free and meets the requirements, and is a good choice in terms of form and meaning. This can be checked on several different interfaces.
3) Choose what kind of activity you want to add to your business, based on this a so-called You will receive an ATECO code which is the identifier of the activity in the system. As in most countries, Italy includes certain activities linked to a degree or license.
4) Upon receipt of the documents, it is recommended to initiate the opening of a corporate bank account. Although with somewhat more limited functions, it is possible to open a bank account without a permanent address in Italy. It is a kind of international, dual-currency online account that can be a bridging solution if you do business in Italy but do not have a permanent address there or spend less than 184 days a year there.
What do you need to know about Italian companies?
In some cases, someone may be exempted from the reporting obligation, but in general it can be said that every person / company with a tax number is required to keep accounting records, even if no income has been generated in a given year.
TUIR: Consolidated Income Tax Act, summarizes income taxation, including for individuals and companies
Modello 730: Income tax return form
Modello F24: data sheet mainly for VAT and regional production tax returns
Recommended banks for opening corporate bank accounts
The recommended banks may depend on the form of business and the scope of activities.
For online bank account: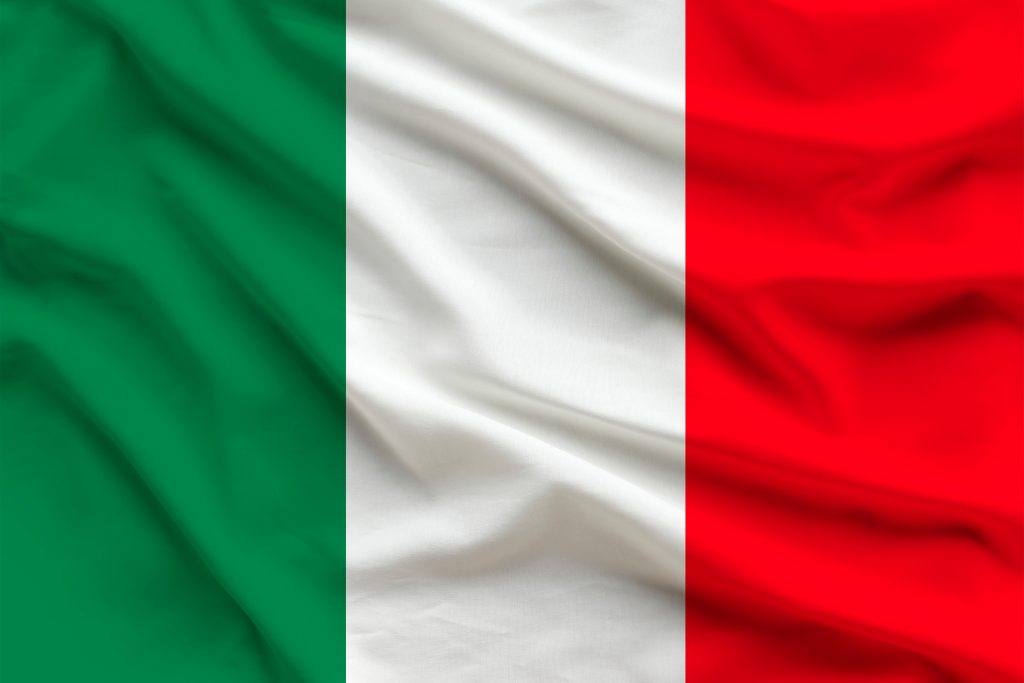 Qonto: https://qonto.com/gb
Soldo: https://www.soldo.com/gb/
N26: https://n26.com/en-eu
Bunq Business: https://www.bunq.com/business
For normal bank account:
Intesa Sanpaolo: https://group.intesasanpaolo.com/en/
Unicredit: https://www.unicreditgroup.eu/en.html
UBI: https://www.ubibanca.it/pagine/Home-EN.aspx
Documents required for opening a bank account
– tax number
– tax identification number
– identity documents (corresponds to an identity card, passport or driving license)
– if a representative is acting, copies of signatures
– chamber registration document
– address and registered office
In some cases, the bank may request additional documents.
---
More to do:
To figure out the colors and the image of the company
Select a business phone number
Design and production of company logo and business card, letterhead
Creating a slogan
Domain name selection, reservation
Creating a business website and business email addresses
Creating Social Pages
Preparation of company stamp design
Invoice template design (manual and online versions)
Pricing
Find free ad spaces
Finding paid ad slots
Preparing a business plan (for the first 5 years)
Preparation of marketing plan
Preparation of financial plan
Design and production of leaflets and marketing materials
Figure out the company music (what music or melody will identify the company)
Company banners, company videos (with selected music background)
Choosing an office and its equipment
Privacy Registration & GDPR Regulation Preparation
Obtaining the necessary operating licenses
Introduction of the company and its activities into the "public awareness" (familiarization with family members, friends, acquaintances, old colleagues, etc.)
Finding business partners
Select an accounting package
Start trading
Why choose us if you are planning to start a business in the country?
Because we are experts in starting a company
Because by phone, Skype, email or in-person, you can get a complete picture of company formation and regulations in a short space of time.
Because the process can be started in our office or starting a company on our website can be faster. This way, we make it easier to start a company.
Because we have other useful ancillary services available, such as the Home Service and full accounting, payroll.
Because we help you open a bank account
Because we are experts in accounting

Symfalogic Corporation in Italy

Because we make accounting easier
Because we provide our own billing software
Because we pay attention to deadlines
Because we always pay attention to bills
Because we optimize billing on a quarterly basis
Because we have flexible and interoperable accounting packages
Because we know what companies need:
Because we give you a guarantee to start a business
– We provide headquarters in Milan and in Rome
– We provide domain registration
– We provide your own email address
– We provide hosting service
– We provide website creation
– We provide the Web Applications (IOS & Android)
– We provide search engine optimization
– We provide an advertising space in our own online newspaper
– We provide ad management on Google, Facebook, Yahoo, and Bing
Because we provide borrowing opportunities for start-ups as well
Because we have supervised sales companies
Because our additional services are unique in the market
Because we are 6 different speak languages
Because we are currently establishing companies in 13 countries
Because we have been dealing with accounting since 1999
Because we have been starting a company since 2013
Because in 2018 our company has been selected by the IFCFA Association as a prominent member.
Because we offer our customers a variety of payment solutions, from which they can choose the most convenient, the simplest: billing with PayPal or credit card, bank transfer, or cash in our office. The company formation process can be started immediately after registration on the website and data reconciliation.
The Italy is waiting for you! – get started in Italian company incorporation,
and ask for help with any business matters! We look forward to to hear from you at any of our contacts!
Phone: +44 (0) 1357 – 340 – 000;

Email: info @ symfalogic.com

Skype: Symfalogic Corporation
Got a question? Fill out the form below:
Találatok: 959